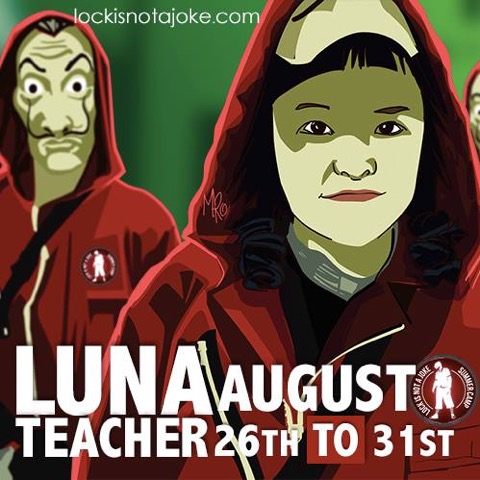 LUNA
Luna is a Dance Artist from the south of Korea. she entered the world of dance in 2005 and learnd a lot of styles. She Started to learn with Lia Kim. In 2006, she discovered Locking and met Khan : that meeting was her revelation for the love of the locking dance style. Luna started to focus on this style and entered her first competition in 2007 .  She is known for her of powerful foundation and dynamic technics.
Today, Luna is  one of the best female Locker in the world. She won a lot of big competitions such as  : Taiwan OCEAN BATTLE SESSION, R16 KORE, K.O.D WORLD CUP FINAL, JusteDebout Korea And many more. She went to Juste debout World finale 2nd place. 
 Today, she is teaching at two Art College & Art High school in Korea And is invited to international masterclass all around the world. 
 Luna and her crew (cosmic d-flo) are Organizing the Event 'HandShake Locking 2on2 Battle' that biggest locking festival of Korea.